Type of Indonesia Visa
Tourist Visa
Processing time:
Stay period:

Upto 30 days

Validity:

As per Embassy

Entry:

Single

Visa Fee:

NA/-

Service Charge:

Call Us/-
Business Visa
Processing time:

5-7 days

Stay period:

Upto 30 days

Validity:

As per Embassy

Entry:

Single/Multiple

Visa Fee:

20000/-

Service Charge:

Call Us/-
We at Riviera Tours And Travel Providing visa service at Ahmedabad,Gujarat for Indonesia visa
Contact Riviera Tours And Travel for Indonesia visa or email us at booking@rivieratours.in

Document required for Indonesia Visa
TOURIST Visa Requirements for INDONESIA
________________________________________
Note
EMBASSY HAS STOPPED ISSUING TOURIST VISAS NOW.
ALL TOURISTS NEED TO TAKE VISA FREE ENTRY FOR STAY UPTO 30 DAYS.
---
BUSINESS Visa Requirements for INDONESIA
• Sticker visa has been suspended.
• E - visa started. Kindly refer to the link below
• visa-online.imigrasi.go.id.
________________________________________
Note
In case of any visit, please specify the exact travelling dates
places to vist in Indonesia
Also mention the detailed address and telephone number in India, of the pax with STD codes on the covering letter. White Ink strictly not allowed on the visa form and covering letter.
________________________________________
Fees
Visa approval fee (per application) - IDR 20000/-
Visa fee (per application) - USD 50/-
________________________________________
Processing Time
2-3 working days.
________________________________________
Submission Days
Monday to Friday.
Download Visa Documents or Received in your email
Enter your email to get all visa forms in your email.
Steps to Get Your Indonesia Visa

Get a Best Quote
Fill all the required Visa details to get a quote.

Submit documents
Submit all the necessary documents for a hassle-free visa application process either online or at the branch.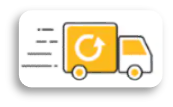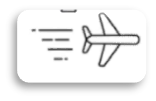 Dispatch & Receive Document
Application Dispatch to Visa Office & submit the documents. Our representative collect the visa in stipulated time !
Receive Visa
Our timely updates ensure that you are updated on the visa application status with timely updates and receive your visa without any hassle.
Why choose us?

End-to-End Visa Facilitation
During your whole visa application process from start to end, Riviera's Expert Team will be with you at every step.

Booking Appointment with Embassy or VFS is So Simple with Riviera
When you apply for a visa with Riviera, be rest assured that you are in safe hands. We help simplify the visa application appointment process by working closely with the Embassy or Visa Application Centres in India.

Higher Chances of Visa Approval Everytime with Riviera
When you apply with Riviera you should know you have enhanced your chances of getting visa approval without any obstacles.

Visa Updates & Real Time Tracking
To know your visa application status, Riviera offers real-time updates and tracking. You can easily track which stage your visa application has reached within the application process

Save Time & Effort by Booking Online
The earlier visa application process was time consuming and difficult. However, by applying for a visa online with Riviera, you can rest assured of saving time and effort. Riviera looks forward to serving you.

Safe, Secured and Transparent
When you apply for a visa with Riviera, you are in safe hands. Every process is carried out in a safe and secure manner
Embassy
50, A Chanakya Puri, New Delhi.
Tel : 26118642, 26118643, 26118645, 26110453
Fax : 26888279
Email : iembassy@giasdl01.vsnl.net.in
Important Note
Note
EMBASSY HAS STOPPED ISSUING TOURIST VISAS NOW.
ALL TOURISTS NEED TO TAKE VISA ON ARRIVAL ONLY
NOTE
For Business with stay more than 30 days - Additionally Telex Approval from Indonesia Approval required from Immigration Department (Jakarta) which needs to be faxed or telexed directly from immigration department to the Indonesian Embassy, New Delhi.
TELEX APPROVAL MUST IF APPLICANT TRAVELLED TWICE TO INDONESIA