Type of Angola Visa
We at Riviera Tours And Travel Providing visa service at Ahmedabad,Gujarat for Angola visa
You can rely on us for best service of visa application for Angola visa in Ahmedabad Gujarat
Contact Riviera Tours And Travel for Angola visa or email us at info@rivieratours.in
---
BUSINESS Visa Requirements for ANGOLA
- Valid passport with at least a 9-month validity from the date of travel.
- 1 Form. (To be filled by the applicant)
- 4 Recent Coloured Photograph (Fresh ones i.e. NOT used earlier for any visa) should be: -
- 35mm x 45mm in dimension
- On matte finish paper
- With White background
- With 80% face coverage, non-smiling [without sunglasses, a hat/cap or other head covering, unless the applicant wears such items because of their religious belief or ethnic background
- not previously used in a visa
- Covering Letter (Addressed to Embassy of Angola)
- Confirmed Return Ticket (or ticket with Live PNR) with a gap of 30 days from the date of visa submission .
- Color Copy of Invitation Letter in Portuguese Language from Angola addressed to EMBAIXADA DE REPUBLICA DE ANGOLA, NOVA DELHI, INDIA, The invitation should mention that Inviter Company to take responsibility of Boarding, Lodging [ with Hotel Name, Address and Contact numbers] and the return of the passenger within the stipulated time period and before the expiry of visa.
- Inviter / Signing Authority s ID Card Copy.
- Color Copy of CURRENT YEAR DAR COPY of sponsor in Angola (Financial Documents)
- ORIGINAL Yellow Fever Vaccination Card is required for visa processing as well as at the time of travelling.
- Clear valid photo id proof (Resident card copy or Angola Visa copy) of invitee.
- COVID FULLY VACCINATED CERTIFICATE
________________________________________
Medical Requirement
Original Yellow Fever Card is MANDATORY while applying for Visa and Traveling.
________________________________________
Fees
Rs 5000/- Embassy Visa Fee
Rs 2050/- Service Charges of UVA
________________________________________
Processing Time
25 - 30 Working days.
________________________________________
Submission Days
Monday to Friday.
---
Address
5-Poorvi Marg, Vasant Vihar, New Delhi –57
Tel : 26146195, 26146197
Fax : 26146184
Email : angola@angolaembassyindia.org
Website : www.angolaembassyindia.com
Steps to Get Your Angola Visa

Get a Best Quote
Fill all the required Visa details to get a quote.

Submit documents
Submit all the necessary documents for a hassle-free visa application process either online or at the branch.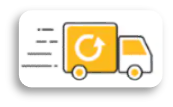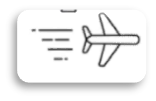 Dispatch & Receive Document
Application Dispatch to Visa Office & submit the documents. Our representative collect the visa in stipulated time !
Receive Visa
Our timely updates ensure that you are updated on the visa application status with timely updates and receive your visa without any hassle.
Why choose us?

End-to-End Visa Facilitation
During your whole visa application process from start to end, Riviera's Expert Team will be with you at every step.

Booking Appointment with Embassy or VFS is So Simple with Riviera
When you apply for a visa with Riviera, be rest assured that you are in safe hands. We help simplify the visa application appointment process by working closely with the Embassy or Visa Application Centres in India.

Higher Chances of Visa Approval Everytime with Riviera
When you apply with Riviera you should know you have enhanced your chances of getting visa approval without any obstacles.

Visa Updates & Real Time Tracking
To know your visa application status, Riviera offers real-time updates and tracking. You can easily track which stage your visa application has reached within the application process

Save Time & Effort by Booking Online
The earlier visa application process was time consuming and difficult. However, by applying for a visa online with Riviera, you can rest assured of saving time and effort. Riviera looks forward to serving you.

Safe, Secured and Transparent
When you apply for a visa with Riviera, you are in safe hands. Every process is carried out in a safe and secure manner