Type of India Visa
We at Riviera Tours And Travel Providing visa service at Ahmedabad,Gujarat for india visa
You can rely on us for best service of visa application for India visa in Ahmedabad Gujarat
Contact Riviera Tours And Travel for India visa or email us at info@rivieratours.in
Overview :
A tourist visa can only be granted to a foreigner who does not have a residence or occupation in India and whose sole objective of visiting India is recreation, sightseeing, casual visit to meet friends and relatives etc. No other activity is permissible on a tourist visa. A tourist visa may be issued normally for six months with multiple entries and is non extendable and non convertible. The duration of the visa is the sole discretion of the Authority.

Foreigners applying for voluntary work in NGO's must apply for an employment visa.

Tourist visa can also be issued for a period of 5 years to the nationals of France, Germany, Luxembourg, Netherlands, Belgium, Finland, Spain, Switzerland, Norway, Iceland, New Zealand, Japan, South Korea, Argentina, Brazil, Chile and Mexico but stay at each visit in India should not exceed 180 days.
The visas are not issued from the future date to match applicant's itinerary for inward and outwards journey to/from India and are effective from the date of issue.
Photograph specifications :
Un-mounted - 2 inch x 2 inch in size.
Face should cover about 70 to 80% of the photo area.
Frame Subject with Full Face, Front view, Eyes open
Taken within the last 6 months to reflect your current appearance.
The photographs must be clear, well defined and taken against a plain white or light-coloured background.
Appropriate brightness and contrast showing your skin tones naturally
Even lighting (no shadows across or behind the face)
Face must be square to the camera with a neutral expression, neither frowning nor smiling and with your mouth closed.
If you must wear a head covering for religious reasons, make sure your full facial features are not obscured.
Non-tinted prescription glasses are allowed as long as your eyes are clearly visible. Make sure that the frame does not cover any part of your eyes. Sunglasses are not acceptable.
Headphones, wireless hands-free devices, or similar items are not acceptable in your photo.
Photograph for Child/babies - The photograph should show the baby or child awake, looking straight at the camera with mouth closed and nothing covering the mouth. It should also show both edges of the face clearly (no toys, blankets, chair backs or other people visible) and no hair across the eyes.
Time Taken:
Riviera Tours & Travel/Government of India would not be responsible for any inconvenience/problems faced as a result of finalizing travel plans before obtaining the relevant service.

Applicants sending their documents by Post/Courier are requested to ensure that they are completed and meet requirements. Processing times mentioned do not include transit time by post/courier. Transit times by Courier are generally 1-3 days on average and may be higher in remote or rural areas.
Incomplete applications will lead to an increase in processing time and applicants will need to comply with any changes in the procedure that may occur during this time. As a part of Processing Incomplete applications are returned and Courier Return fees will apply. See terms and conditions for further details
For Visas: Turnaround times for Complete Visa Applications.
Average of 5 Working Days: For Applications submitted in Canberra and Brisbane.
Average of 5 Working Days: For Applications submitted in Melbourne.
Average of 5 Working Days: For Applications submitted in Sydney and Adelaide.
Average of 3 Working Days: For Applications submitted in Perth.
Most visa applications for Australian nationals and permanent residents of Australia would be processed with in the above mentioned period after submission of application except for below categories.

A minimum of 45 days but could take more time
Nationals of Pakistan or any applicant (irrespective of current nationality) who previously held Pakistani nationality - 10th working day
Non-Australians from countries other than Afghanistan, China, Macau, Taiwan, Hong Kong, DPRK, Iran, Pakistan
A minimum of 4 weeks but could take more time
Nationals of Afghanistan, China, Macau, Taiwan, Hong Kong DPRK, Iran OR any applicant (irrespective of current nationality) who was previously a national of any of these countries
A minimum of 45 days but could take more time
Applicants applying for conferences/seminars/workshops visa who are/ were Nationals of Afghanistan, China, Macau, Taiwan, Hong Kong, Iran, Iraq, Sudan and Pakistan (irrespective of current nationality)

OR

Participants of conferences/seminars/workshops who are required to visit 'Restricted' or 'Protected' areas in India, or areas affected by terrorism, militancy and extremism etc. viz. Jammu & Kashmir and the North Eastern States.
Steps to Get Your India Visa

Get a Best Quote
Fill all the required Visa details to get a quote.

Submit documents
Submit all the necessary documents for a hassle-free visa application process either online or at the branch.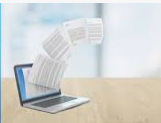 E-Visa
Our expert professional upload the documents & Pay the Fees to respective Embassy for your E VISA Approval
Receive Visa
Our timely updates ensure that you are updated on the visa application status with timely updates and receive your visa without any hassle.
Why choose us?

End-to-End Visa Facilitation
During your whole visa application process from start to end, Riviera's Expert Team will be with you at every step.

Booking Appointment with Embassy or VFS is So Simple with Riviera
When you apply for a visa with Riviera, be rest assured that you are in safe hands. We help simplify the visa application appointment process by working closely with the Embassy or Visa Application Centres in India.

Higher Chances of Visa Approval Everytime with Riviera
When you apply with Riviera you should know you have enhanced your chances of getting visa approval without any obstacles.

Visa Updates & Real Time Tracking
To know your visa application status, Riviera offers real-time updates and tracking. You can easily track which stage your visa application has reached within the application process

Save Time & Effort by Booking Online
The earlier visa application process was time consuming and difficult. However, by applying for a visa online with Riviera, you can rest assured of saving time and effort. Riviera looks forward to serving you.

Safe, Secured and Transparent
When you apply for a visa with Riviera, you are in safe hands. Every process is carried out in a safe and secure manner