Type of Bahamas Visa
Tourist Visa (Short term)
Processing time:

10-15 days

Stay period:

Upto 90 days

Validity:

As per Embassy

Entry:

Single

Visa Fee:

Rs 10400/-

Service Charge:

Call Us/-
Business Visa (Short term)
Processing time:

10-15 days

Stay period:

Upto 90 days

Validity:

As per Embassy

Entry:

Single

Visa Fee:

Rs 10400/-

Service Charge:

Call Us/-
We at Riviera Tours And Travel Providing visa service at Ahmedabad,Gujarat for Bahamas visa
Contact Riviera Tours And Travel for Bahamas visa or email us at info@rivieratours.in

---
TOURIST Visa Requirements for BAHAMAS
- Nationals of India with a visa issued by Canada, United Kingdom, USA or Schengen Member State for a maximum stay of 90 days.
- Nationals of India with a Permanent Residence Permit issued by United Kingdom or Schengen Member State for a maximum stay of 90 days.
- Nationals of India with a Permanent Resident/Resident Alien Card (Form I-551) issued by the USA for a maximum stay of 30 days.
- Nationals of India with a Permanent Resident Card issued by Canada for a maximum stay of 30 days.
Requirements for stamping visa :
- Valid passport with at least 6 month validity from the date of travel, having minimum one blank back to back page.
- 1 Form to be filled online after creating applicant profile.
- 2 Photograph (Fresh ones i.e. NOT used earlier for any visa) (passport size35 mm 45mm 70 percent face area, white background, without border)
- Covering letter addressed to The Visa Officer, British High Commission requesting specifically the visa for Bahamas
- NOC/Leave letter from Indian company
- Ticket ITENARY of the Journey.
- Accommodation Proof in Bahamas
- Bank statement last 3 months
- Salary Slips of last 3 months.
- Income tax documents last 3 years.
- Marriage Certificate - In case of married applicants.
________________________________________
Fees
Rs 10400/- VISA FEES SUBJECT TO CHANGE
________________________________________
Processing Time
20-25 working days as cases are refered
---
BUSINESS Visa Requirements for BAHAMAS
- Nationals of India with a visa issued by Canada, United Kingdom, USA or Schengen Member State for a maximum stay of 90 days.
- Nationals of India with a Permanent Residence Permit issued by United Kingdom or Schengen Member State for a maximum stay of 90 days.
- Nationals of India with a Permanent Resident/Resident Alien Card (Form I-551) issued by the USA for a maximum stay of 30 days.
- Nationals of India with a Permanent Resident Card issued by Canada for a maximum stay of 30 days.
Requirements for stamping visa :
- Valid passport with at least 6 month validity from the date of travel, having minimum one blank back to back page.
- 1 Form to be filled online after creating applicant profile.
- 2 Photograph (Fresh ones i.e. NOT used earlier for any visa) (passport size35 mm 45mm 70 percent face area, white background, without border)
- Covering letter addressed to The Visa Officer, British High Commission requesting specifically the visa for Bahamas
- Invitation Letter from Bahamas
- Ticket itenary of the Journey.
- Accommodation Proof in Bahamas
- Bank statement last 3 months
- Salary Slips of last 3 months.
- Income tax documents last 3 years.
- Marriage Certificate - In case of married applicants.
________________________________________
Fees
Rs 10400/- VISA FEES SUBJECT TO CHANGE
________________________________________
Processing Time
20-25 working days as cases are refered
________________________________________
Submission Days
MONDAY TO FRIDAY
Steps to Get Your Bahamas Visa

Get a Best Quote
Fill all the required Visa details to get a quote.

Submit documents
Submit all the necessary documents for a hassle-free visa application process either online or at the branch.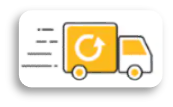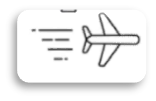 Dispatch & Receive Document
Application Dispatch to Visa Office & submit the documents. Our representative collect the visa in stipulated time !
Receive Visa
Our timely updates ensure that you are updated on the visa application status with timely updates and receive your visa without any hassle.
Why choose us?

End-to-End Visa Facilitation
During your whole visa application process from start to end, Riviera's Expert Team will be with you at every step.

Booking Appointment with Embassy or VFS is So Simple with Riviera
When you apply for a visa with Riviera, be rest assured that you are in safe hands. We help simplify the visa application appointment process by working closely with the Embassy or Visa Application Centres in India.

Higher Chances of Visa Approval Everytime with Riviera
When you apply with Riviera you should know you have enhanced your chances of getting visa approval without any obstacles.

Visa Updates & Real Time Tracking
To know your visa application status, Riviera offers real-time updates and tracking. You can easily track which stage your visa application has reached within the application process

Save Time & Effort by Booking Online
The earlier visa application process was time consuming and difficult. However, by applying for a visa online with Riviera, you can rest assured of saving time and effort. Riviera looks forward to serving you.

Safe, Secured and Transparent
When you apply for a visa with Riviera, you are in safe hands. Every process is carried out in a safe and secure manner
Embassy
BRITISH HIGH COMMISSION Shantipath, New Delhi.
Tel : 26872161, 26870060
Fax : 26872882
Email: visaqry.newdelhi@fco.gov.uk and web.newdelhi@fco.gov.uk
Website : http://www.vfsglobal.co.uk/India
Important Note
Special Instructions
Applicant to come personally for submission after taking appointment from VFS to get the biometrics done ...
The checklist is tentative, as agents are not allowed, so please refer to the updated checklist on VFS website before proceeding.
Also for all visa applications submitted from Wednesday 10 October 2012, it will no longer be possible for a third party to collect the documents on behalf of an applicant, except in the following cases: a parent collecting for a dependent child; one member of a family group collecting the passports for the whole family; Government Ministry representatives and a Business Express Programme company representative, approved by the company`s authorised signatories.
Applicants who do not wish to collect their documents in person, and whose documents cannot be collected by one of the above, should select return delivery by courier at the time they make their visa application. This procedural change is to ensure the safe and secure return of documents to applicants.