Type of Madagascar Visa
Tourist Visa
Processing time:

3 to 4 days

Stay period:

As per Embassy

Validity:

1 month

Entry:

Single

Visa Fee:

1710/-

Service Charge:

Call Us/-
Business Visa
Processing time:

3 to 4 days

Stay period:

As per Embassy

Validity:

1 month

Entry:

Single

Visa Fee:

1710/-

Service Charge:

Call Us/-
We at Riviera Tours And Travel Providing visa service at Ahmedabad,Gujarat for Madagascar visa
Contact Riviera Tours And Travel for Madagascar visa or email us at booking@rivieratours.in
TOURIST Visa Requirements for MADAGASCAR
• 1 Form Original(2 copies, Rs. 30/- per set),
• 2 Photograph (Fresh ones i.e. NOT used earlier for any visa)
• Travel Itinerary (tickets)
• Travel Itinerary or any invitation from Madagascar
• Forex endorsement of USD 500 minimum
• Covering letter explaining the reason of travel with name
• designation of the signatory.
________________________________________
Fees
30 Days - Rs 1710/-
60 Days - Rs 2130/-
90 Days - Rs 3000/-
________________________________________
Submission Time
1030 hrs to 1730 hrs.
________________________________________
Collection Days
Next Day
---
BUSINESS Visa Requirements for MADAGASCAR
• 1 Form Original (2 copies Rs. 30/- per set)
• 2 Photograph (Fresh ones i.e. NOT used earlier for any visa)
• Travel Itinerary (tickets)
• Stay Itinerary or invitation from Madagascar
• Forex endorsement of USD 500 minimum
• Covering letter explaining the reason of travel with name
• designation of the signatory,
________________________________________
Fees
30 Days - Rs 1710/-
60 Days - Rs 2130/-
90 Days - Rs 3000/-
________________________________________
Submission Time
1030 hrs to 1730 hrs.
________________________________________
Collection Days
Next Day
Steps to Get Your Madagascar Visa

Get a Best Quote
Fill all the required Visa details to get a quote.

Submit documents
Submit all the necessary documents for a hassle-free visa application process either online or at the branch.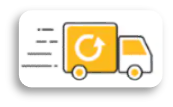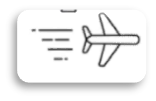 Dispatch & Receive Document
Application Dispatch to Visa Office & submit the documents. Our representative collect the visa in stipulated time !
Receive Visa
Our timely updates ensure that you are updated on the visa application status with timely updates and receive your visa without any hassle.
Why choose us?

End-to-End Visa Facilitation
During your whole visa application process from start to end, Riviera's Expert Team will be with you at every step.

Booking Appointment with Embassy or VFS is So Simple with Riviera
When you apply for a visa with Riviera, be rest assured that you are in safe hands. We help simplify the visa application appointment process by working closely with the Embassy or Visa Application Centres in India.

Higher Chances of Visa Approval Everytime with Riviera
When you apply with Riviera you should know you have enhanced your chances of getting visa approval without any obstacles.

Visa Updates & Real Time Tracking
To know your visa application status, Riviera offers real-time updates and tracking. You can easily track which stage your visa application has reached within the application process

Save Time & Effort by Booking Online
The earlier visa application process was time consuming and difficult. However, by applying for a visa online with Riviera, you can rest assured of saving time and effort. Riviera looks forward to serving you.

Safe, Secured and Transparent
When you apply for a visa with Riviera, you are in safe hands. Every process is carried out in a safe and secure manner
Embassy
781, Nikka Singh Block,Asian Games Village,
Khel Gaon,New Delhi 11 0049
Tel: 011 41067747
Fax: 011 41067748/49
Email: contact@madagascar-embassy.in
Important Note
Note:- Invitee Person / Invitee Company Contact Number and Full Address is mandatory