Type of Denmark Visa
Tourist Visa (Short term )
Processing time:

10-15 days

Stay period:

Upto 90 days

Validity:

As per Embassy

Entry:

Single/Multiple

Visa Fee:

6600/-

Service Charge:

Call Us/-
Business Visa (Short term )
Processing time:

10-15 days

Stay period:

Upto 90 days

Validity:

As per Embassy

Entry:

Single/Multiple

Visa Fee:

6600/-

Service Charge:

Call Us/-
Riviera is doing Denmark Tourist Visa and Denmark Business Visa in Ahmedabad Gujarat
Contact Riviera Tours And Travel for Denmark visa or email us at booking@rivieratours.in
Document required for Denmark Visa
TOURIST Visa Requirements for DENMARK
- Valid Passport Valid atleast for 6 months
- Recent Photograph 35 * 45 mm white background 80% face (without glasses, hat/ cap or any other head covering).
- Covering Letter On Indian Company Letterhead
- Online Application Form. Link for visa form https://applyvisa.um.dk/
- Flight Tickets Travel Date should be 20 days after Submission Date
- Hotel as per Ticket
- Bank Statements stamped and signed by the bank
- ITR last 3 years
- Salary Slips last 3 months
________________________________________
Note
All the supporting documents should be color photocopied.
Consulate accepts only 3 passports per day from 1 agent and they want a minimum of 12 working days to issue the visa.
It is mandatory for the Applicant to come personally every time during the submission.
________________________________________
Fees
Visit visa (30days-1 yr) - Rs. 6600-( To be paid online)
Child - Rs.3200/- ( To be paid online)
VFS Charges Rs 1560/- (payable in cash).
________________________________________
Submission Time
1000 hrs to 1245 hrs.
________________________________________
Collection Days
12 working days
---
BUSINESS Visa Requirements for DENMARK
- Valid passport must not be older than 10 years also it must be valid for at least THREE MONTHS longer than the intended stay. The passport must also have at least TWO BLANK PAGES to affix the visa and should be along with all old passport booklets. Handwritten passports, Passports with observation and passports of 20-year validity are NOT acceptable.
- Photocopy of all the pages of current passport booklet along with the BIO PAGE and VALID VISA PAGES of all old passports booklets .
- 1 Online Form duly filled and signed by applicant (exact as per the passport details) Visa Form Link https://applyvisa.um.dk/.
- 2 Recent Coloured Photograph (Fresh ones i.e. NOT used earlier for any visa) should be: -
- 35mm x 45mm in dimension- On matte finish paper
- With White background
- With 80% face coverage, non-smiling [without glasses, a hat/cap or other head covering, unless the applicant wears such items because of their religious belief or ethnic background and not previously used in a visa
- Covering Letter on company letter head (addressed to Royal Danish Embassy) with mentioning duration of visit, purpose of visit, expenses clause .Details of all Applicants with name, passport number, If Applicable
- Covering Letter should have an instruction to dispatch the passports to the below mentioned address after visa approval. Please courier my passport to the following address
- Invitation letter from the Danish.
- Mobile number of applicant.
- Travel Insurance as per Schengen specification, matching with ticket dates with risk coverage of Euro 30,000. For downloading the list of Approved Insurance Companies and detailed information on Travel Insurance please visit our visa forms section of our website.
- Return ticket, covering all the sectors (Ticket itinerary is not acceptable). Travel Date should be 20 days after Submission Date
- Confirmed Hotel as per the ticket (with hotel Name, Address, Telephone no and Email. Id)
- Latest Personal Bank Statement (ORIGINAL) last 6 months i.e. sealed and signed by Bank Authorities.
- Income Tax Return for Last 3 years.
- If PAX has not travelled to Schengen for the last last 3 years and PAX holds blank PPTs, then education degree is required.
- Occupation proof
- In case of Employee - Pay slip of last 3 months.
- In case applicant is the proprietor / owner of the company- Indian Company registration, company memo, partnership dead, establishment license or proprietorship etc are required.
- BIOMETRIC MANDATORY for all Applicants w.e.f. 02-Nov-2015. (Please see instructions below)
________________________________________
Fees
Visit visa (30days-1 yr) - Rs. 6600-( To be paid online)
Child - Rs.3200/- ( To be paid online)
VFS Charges Rs 1560/- (payable in cash).
________________________________________
Processing Time
10-15 working days
________________________________________
Submission Days
Monday to Friday
Download Visa Documents or Received in your email
Enter your email to get all visa forms in your email.
Steps to Get Your Denmark Visa

Get a Best Quote
Fill all the required Visa details to get a quote.

Submit documents
Submit all the necessary documents for a hassle-free visa application process either online or at the branch.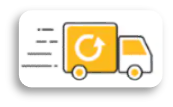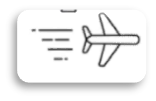 Dispatch & Receive Document
Application Dispatch to Visa Office & submit the documents. Our representative collect the visa in stipulated time !
Receive Visa
Our timely updates ensure that you are updated on the visa application status with timely updates and receive your visa without any hassle.
Why choose us?

End-to-End Visa Facilitation
During your whole visa application process from start to end, Riviera's Expert Team will be with you at every step.

Booking Appointment with Embassy or VFS is So Simple with Riviera
When you apply for a visa with Riviera, be rest assured that you are in safe hands. We help simplify the visa application appointment process by working closely with the Embassy or Visa Application Centres in India.

Higher Chances of Visa Approval Everytime with Riviera
When you apply with Riviera you should know you have enhanced your chances of getting visa approval without any obstacles.

Visa Updates & Real Time Tracking
To know your visa application status, Riviera offers real-time updates and tracking. You can easily track which stage your visa application has reached within the application process

Save Time & Effort by Booking Online
The earlier visa application process was time consuming and difficult. However, by applying for a visa online with Riviera, you can rest assured of saving time and effort. Riviera looks forward to serving you.

Safe, Secured and Transparent
When you apply for a visa with Riviera, you are in safe hands. Every process is carried out in a safe and secure manner
Embassy
11,Golf Link Road, New Delhi
Tel : 42090700
Fax : 24602019.
Email : delamb@um.dk
Website : http://dk.vfsglobal.co.in
Important Note
IMPORTANT INSTRUCTIONS FOR BIOMETRIC:
From 2nd November 2015, Biometric is mandatory which will be valid for 59 months.
Personal appearance for visa application submission is mandatory for every traveler after 2nd November.
Note
1.If PAX has not travelled to Schengen since last 3 years, and PAX holds blank PPTs, then an education degree is required.
2.The Embassy reserves the right to ask for additional documents and/or for a personal interview
3.All Schengen Embassies have stopped accepting the passports which are handwritten or have any observation on the front data page Hence, all such passport holders are requested to get a fresh passport booklet to apply for Visa
4.Photographs as per specification mentioned below:
The photograph should be a passport size color photograph.
Has light background.
Is taken from shoulder and above, well lit so that details can be seen.
Is taken straight on.
Is 3.5 X 4.5 cm.
The photograph should be a recent one not more than 6 months old.
Is taken without headgear.