Type of Congo Visa
Tourist Visa (Popular)
Processing time:

10-12 days

Stay period:

1 Month

Validity:

1 Month

Entry:

Single

Visa Fee:

7,199/-

Service Charge:

Call Us/-
Business Visa
Processing time:

10-12 days

Stay period:

1 Month

Validity:

1 Month

Entry:

Single

Visa Fee:

7,199/-

Service Charge:

Call Us/-
We at Riviera Tours And Travel Providing visa service at Ahmedabad,Gujarat for Congo visa
Contact Riviera Tours And Travel for Congo visa or email us at info@rivieratours.in
---
TOURIST Visa Requirements for CONGO
• Valid passport with at least 6 months validity from the date of travel.
• 2 COLOR COPIES of Visa application form to be filled online on Incovisa.co.in
• 5 Photograph (Fresh ones i.e. NOT used earlier for any visa) (white background, Passport size, Camera clicked, latest).
• Covering letter addressed to The Visa Officer Democratic Republic of Congo.
• Original DGM Letter issued by DIRECTION GENERAL IMMIGRATION.
• Copy of Yellow Fever Vaccination (Not Original) required for visa from now onwards.
• Copy of Invitation letter.
• Hotel details or Stay proof.
________________________________________
Note
o Total 3 set of application with all required documents should be attach while sending to INCO visa services - New Delhi
o All copies should be clear and readable
o Agents are requested to fill application form carefully. (Visa fees and service charges are Non refundable)
o If any documents are not properly scanned or given details are incomplete you will be requested to provide within 7 Working days, if agent is not able to provide details within given time application will forwarded to embassy and embassy will make a decisions on pending details.
o In case of rejection due to incomplete document(s) / detail(s) INCO visa services is not responsible.
All fees and service charges will be non refundable
________________________________________
Medical Requirement
Original Yellow fever vaccination certificate and Polio Vaccination Certificate (issued at least 1 month before the date of travel) is mandatory at the time of travel only (and not for visa processing.)
________________________________________
Fees
3 Months Multiple - Rs 13,250/-
6 Months Multiple - Rs 21,200/-.
by draft in our favor to be sent along with the documents
INCO charges - 8850
INCO courier charges - Rs. 450/-
Handling charges applicable.
Note : If applicant travelling first time to Congo, Embassy issues visa for 6 months multiple entry only.
________________________________________
Processing Time
20-25 Working Days Subject to Approval from Congo
---
BUSINESS Visa Requirements for CONGO

• Valid passport with at least 6 months validity from the date of travel.
• 2 COLOR COPIES of Visa application form to be filled online on Incovisa.co.in
• 5 Photograph (Fresh ones i.e. NOT used earlier for any visa) (white background, Passport size, Camera clicked, latest),
• Covering letter addressed to The Visa Officer Democratic Republic of Congo on Companies letter head with company seal.
• Original DGM Letter issued by DIRECTION GENERAL IMMIGRATION.
• Copy of Yellow Fever Vaccination (Not Original) required for visa from now onwards.
• Copy of Invitation Letter from Company in DRC
• Passport , visa
• permit copy of sponsor/ invitee from Congo
• RICM copy of company (Congo company registration copy)
• Contact details of sponsor/ invitee
• Congo company owner ID is mandatory
________________________________________
Note
o Total 3 set of application with all required documents should be attach while sending to INCO visa services - New Delhi
o All copies should be clear and readable
o Agents are requested to fill application form carefully. (Visa fees and service charges are Non refundable)
o If any documents are not properly scanned or given details are incomplete you will be requested to provide within 7 Working days, if agent is not able to provide details within given time application will forwarded to embassy and embassy will make a decisions on pending details.
o In case of rejection due to incomplete document(s) / detail(s) INCO visa services is not responsible.
All fees and service charges will be non refundable
________________________________________
Medical Requirement
Yellow fever vaccination certificate and Polio Vaccination Certificate (issued at least 1 month before the date of travel) is mandatory at the time of travel only (and not for visa processing.)
________________________________________
Fees
3 Months Multiple - Rs 13,250/-
6 Months Multiple - Rs 21,200/-.
by draft in our favor to be sent along with the documents
INCO charges - 8850
INCO courier charges - Rs. 450/-
Handling charges applicable.
Note : If applicant travelling first time to Congo, Embassy issues visa for 6 months multiple entry only
________________________________________
Processing Time
20-25 Working Days Subject to Approval from Congo
Steps to Get Your Congo Visa

Get a Best Quote
Fill all the required Visa details to get a quote.

Submit documents
Submit all the necessary documents for a hassle-free visa application process either online or at the branch.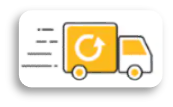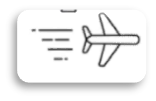 Dispatch & Receive Document
Application Dispatch to Visa Office & submit the documents. Our representative collect the visa in stipulated time !
Receive Visa
Our timely updates ensure that you are updated on the visa application status with timely updates and receive your visa without any hassle.
Why choose us?

End-to-End Visa Facilitation
During your whole visa application process from start to end, Riviera's Expert Team will be with you at every step.

Booking Appointment with Embassy or VFS is So Simple with Riviera
When you apply for a visa with Riviera, be rest assured that you are in safe hands. We help simplify the visa application appointment process by working closely with the Embassy or Visa Application Centres in India.

Higher Chances of Visa Approval Everytime with Riviera
When you apply with Riviera you should know you have enhanced your chances of getting visa approval without any obstacles.

Visa Updates & Real Time Tracking
To know your visa application status, Riviera offers real-time updates and tracking. You can easily track which stage your visa application has reached within the application process

Save Time & Effort by Booking Online
The earlier visa application process was time consuming and difficult. However, by applying for a visa online with Riviera, you can rest assured of saving time and effort. Riviera looks forward to serving you.

Safe, Secured and Transparent
When you apply for a visa with Riviera, you are in safe hands. Every process is carried out in a safe and secure manner
Embassy
B-2/63, Safdarjung Enclave, New Delhi - 110029
Tel: 01126183354 (ext. 41660967) Fax: 41663152
Email: congoembassy@yahoo.co.in
Important Note
NOTES:-
o Total 3 set of application with all required documents should be attach while sending to INCO visa services - New Delhi
o All copies should be clear and readable
o Agents are requested to fill application form carefully. (Visa fees and service charges are Non refundable)
o If any documents are not properly scanned or given details are incomplete you will be requested to provide within 7 Working days, if agent is not able to provide details within given time application will forwarded to embassy and embassy will make a decisions on pending details.
o In case of rejection due to incomplete document(s) / detail(s) INCO visa services is not responsible.
All fees and service charges will be non refundable
Yellow fever vaccination certificate and Polio Vaccination Certificate (issued at least 1 month before the date of travel) is mandatory at the time of travel only (and not for visa processing.).