Type of Kazakhstan Visa
Tourist e-Visa (Popular)
Processing time:

4-5 days

Stay period:

30 days

Validity:

90 days

Entry:

Single

Visa Fee:

5,499/-

Service Charge:

Call Us/-
Business Visa
Processing time:

4-5 days

Stay period:

30 days

Validity:

90 days

Entry:

Single

Visa Fee:

6,999/-

Service Charge:

Call Us/-
We at Riviera Tours And Travel Providing visa service at Ahmedabad,Gujarat for Kazakhstan visa
Contact Riviera Tours And Travel for Kazakhstan visa or email us at info@rivieratours.in
---
TOURIST Visa Requirements for KAZAKISTAN
• Valid passport with at least 6 months validity from the date of travel.
• 1 Form. (To be filled by the applicant)
• 2 Photograph (Fresh ones i.e. NOT used earlier for any visa) (white background).
• Covering Letter addressed to The Visa Officer, Embassy Of Republic Of Kazakistan on company Letter Head.
• Approval copy from the Ministry of Foreign Affairs in Kazak Company profile of Indian Company.
________________________________________
Special Instructions
No submission and collection on Wednesday
---
BUSINESS Visa Requirements for KAZAKISTAN
• Valid passport with at least 6 months validity from the date of travel.
• 1 Form. (To be filled by the applicant)
• 2 Photograph (Fresh ones i.e. NOT used earlier for any visa) (white background).
• Covering Letter addressed to The Visa Officer, Embassy Of Republic Of Kazakistan on company Letter Head.
• Approval copy from the Ministry of Foreign Affairs in Kazak Company profile of Indian Company.
• Letter (Scanned) from Health Ministry of Kazakh
________________________________________
Note
1. Personal interview of the applicant at embassy is mandatory
2.Applicant to visit Embassy after Submission on Monday, Tuesday, Thursday and Friday. Without personal interview of the applicant, the Embassy will not issue any visa at all.
3. Computerized Letter Head is not accepted.
4. For any traveller staying more than 5 days, registration with Kazakh Immigration / Migration Police (OIVR) is Mandatory. Anyone not registering properly and staying over 5 days in Kazakh, will not be allowed to leave the country and this will attract fine or legal action by Kazakh Police. Please note that even if entering Kazakh 23:55, it counts a full day. Hence, please be careful regarding the registration.
________________________________________
Fees
Single Entry USD 80/-
Multiple Entry USD 200/- ( Depends upon the approval)
HANDLING CHARGES APPLICABLE
________________________________________
Processing Time
01 WEEK
Steps to Get Your Kazakhstan Visa

Get a Best Quote
Fill all the required Visa details to get a quote.

Submit documents
Submit all the necessary documents for a hassle-free visa application process either online or at the branch.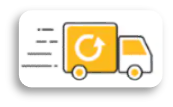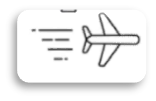 Dispatch & Receive Document
Application Dispatch to Visa Office & submit the documents. Our representative collect the visa in stipulated time !
Receive Visa
Our timely updates ensure that you are updated on the visa application status with timely updates and receive your visa without any hassle.
Why choose us?

End-to-End Visa Facilitation
During your whole visa application process from start to end, Riviera's Expert Team will be with you at every step.

Booking Appointment with Embassy or VFS is So Simple with Riviera
When you apply for a visa with Riviera, be rest assured that you are in safe hands. We help simplify the visa application appointment process by working closely with the Embassy or Visa Application Centres in India.

Higher Chances of Visa Approval Everytime with Riviera
When you apply with Riviera you should know you have enhanced your chances of getting visa approval without any obstacles.

Visa Updates & Real Time Tracking
To know your visa application status, Riviera offers real-time updates and tracking. You can easily track which stage your visa application has reached within the application process

Save Time & Effort by Booking Online
The earlier visa application process was time consuming and difficult. However, by applying for a visa online with Riviera, you can rest assured of saving time and effort. Riviera looks forward to serving you.

Safe, Secured and Transparent
When you apply for a visa with Riviera, you are in safe hands. Every process is carried out in a safe and secure manner
Embassy
F-6/7, Vasant Vihar, New Delhi 110057
Tel : 46007700
Fax : 46007701
Email : delhi@mfa.kz
Website : www.kazakhembassy.in
Important Note
NOTE
1. Personal interview of the applicant at embassy is mandatory
2.Applicant to visit Embassy after Submission on Monday, Wednesday or Friday. Without personal interview of the applicant, the Embassy will not issue any visa at all.
3. Computerized Letter Head is not accepted.
4. For any traveller staying more than 5 days, registration with Kazakh Immigration / Migration Police (OIVR) is Mandatory. Anyone not registering properly and staying over 5 days in Kazakh, will not be allowed to leave the country and this will attract fine or legal action by Kazakh Police. Please note that even if entering Kazakh 23:55, it counts a full day. Hence, please be careful regarding the registration.