Exotic Philippines
Manila , El Nido , Cebu City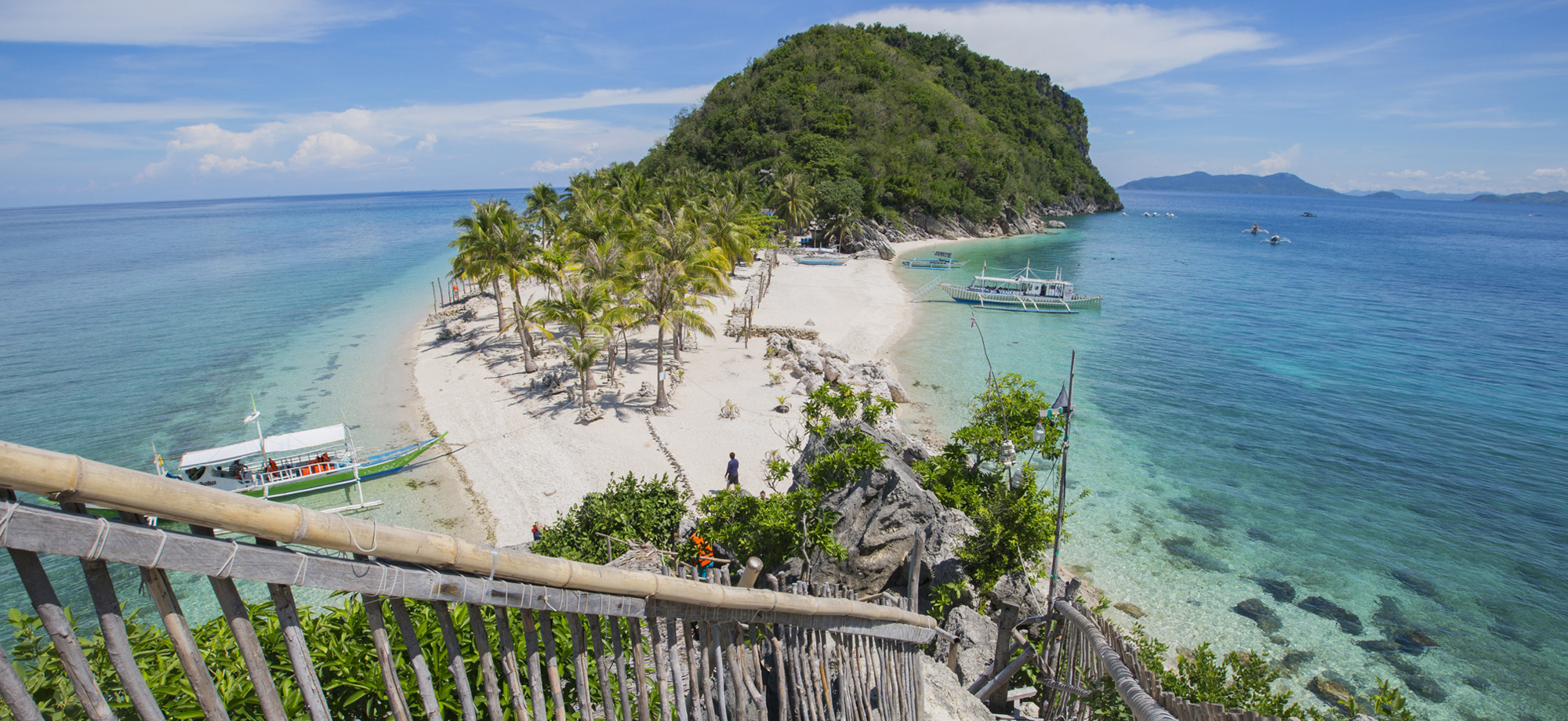 Adventure , Beach , Family , Honeymoon , Island , Luxury , Romantic , Spa & Wellness
Departure : Arrive from Anywhere to Manila
The Philippines, officially the Republic of the Philippines, is an archipelagic country in Southeast Asia. Situated in the western Pacific Ocean, it consists of about 7,641 islands that are broadly categorized under three main geographical divisions from north to south: Luzon, Visayas and Mindanao
Tour Highlights
FLIGHT & TRANSPORT
Return airport transfers (Airport-Hotel-Airport)
All transfers on SIC (seat in coach) basis
ACCOMMODATION
1 Night(s) in Manila at Berjaya Makati Hotel/ St Giles Makati - A St Giles Hotel or similar
2 Night(s) in El Nido at Hotel Covo Lio Estate Resorts, El Nido, Palawan, Philippines or similar
3 Night(s) in Cebu City at Bayfront Hotel Cebu or similar
SIGHTSEEING
Cebu City, Philippines
Oslob Whale Shark Watching
Kawasan Falls
Bohol, Philippines
Bohal Countryside Tour
Loboc River Cruise
Manila, Philippines
El Nido Island Hopping Tour
MEALS
6 Breakfast
3 Local Lunch
Day Wise Itinerary
DAY 1: Arrival Manila
You will be welcomed upon arrival and transferred to your hotel in Manila by our representative from Manila Overnight at the hotel.
DAY 2: Manila To El Nido
After breakfast at the hotel; check-out and transfer-out for your domestic flight going to EL NIDO.El Nido is a Philippine municipality on Palawan island. It's known for white-sand beaches, coral reefs and as the gateway to the Bacuit archipelago, a group of islands with steep karst cliffs.Overnight at the hotel.
Note: you can rent a bike and visit el nido town and explore by your own.
Breakfast
DAY 3: El Nido Island Hopping Tour
Have breakfast and proceed with your El Nido Tour.During the day, you will discover beautiful lagoons, beaches and snorkeling spots where you can swim and admire the corals, the colorful fauna and its hundred of fish's species. Big Lagoon, Small Lagoon, Simizu Island, Secret Lagoon, 7 Commando Beach. & Local Lunch.Overnight at the hotel.
Breakfast Local Lunch
DAY 4: El Nido To Cebu
After breakfast at the hotel; check-out and transfer-out for your domestic flight going to Cebu.Cebu, the "Queen City of the South", the second most significant metropolitan centre in the Philippines and is also known as the oldest city established by the Spaniards in the country. Cebu is known for its sumptuous food and delicacies as well as its vibrant beaches and nature activities.Evening is free for leisure Overnight at the hotel.
Breakfast
DAY 5: Cebu – Whale Shark Watching - Kawasan Falls Tour
Early depart at 3:00 AM, proceed with Close encounter with the gentle giants – be captivated as you watch friendly creatures of the sea. Take pleasure in watching & swimming with this gentle whale sharks; a once in a lifetime experience. Kawasan Falls A Cozy trek, A Peaceful River, A gentle hush of rushing ice cool water, All This and more in Badian's Kawasan falls! Kawasan Falls is a popular get away destination in the southern part of cebu. With its lush tropical trees and plants everywhere, peaceful flow of the river as it gracefully rushes to the distant sea, the sound of the waterfalls on the background, you will surely enjoy the cool and deep fresh water and everything around just seems so relaxed, simple and very serene. Just nature as is should be. Prepare going back to Cebu Hotel Overnight at the hotel.
Note: Kindly Carry Plastic Bags For Mobile Phones And Carry Towels With Swimming Costumes)

Packed Breakfast Local Lunch
DAY 6: Bohol Day Trip
05:00 AM Early depart for Bohol day trip. En route to chocolate hills which are very uniform in shape and mostly between 30 and 50 meters high. They are covered with grass, which at the end of the dry seasons, turns chocolate brown one drives through the lush man – made forest of the towns of the loboc and bilar planted with mahogany and edmic trees. The highlight of the entire trip is 50 min loboc river cruise on board a motorized catamaran boat. on the Philippine island of Bohol, there is a sanctuary populated not just by skinny trees but also by protected tarsiers, an endangered species of strange-looking primates that cling to the thin branches with their long, alien fingers.Overnight at the hotel.
Packed Breakfast Local Lunch
DAY 7: Departure Cebu
Breakfast at the hotel.Check-out at 12:00 noon. Transferred back to your airport for your flight.
Breakfast
Tour Inclusions
Return airport transfers (Airport-Hotel-Airport)

English Speaking Guide Service

All transfers on SIC (seat in coach) basis
Tour Exclusions
5% GST Will Be Applicable On Total Tour Cost.

Visa cost INR 3500/- Per person

Manila – El Nido internal flight (approx 50 – 80 USD Per person Per Sector)

El Nido– Cebu internal flight (approx 50 – 80 USD Per person Per Sector)

All personal incidental expenses

Any item not included in the itinerary

Tipping for driver and guide

Travel Insurance at USD 10 per person which is strongly recommended

Cost of meal other then mention above

Surcharge if any applicable

A surcharge cost applies during Peak Season (Christmas, New Year, Chinese New Year, Holy Week, Other Holidays and Festivals).
Map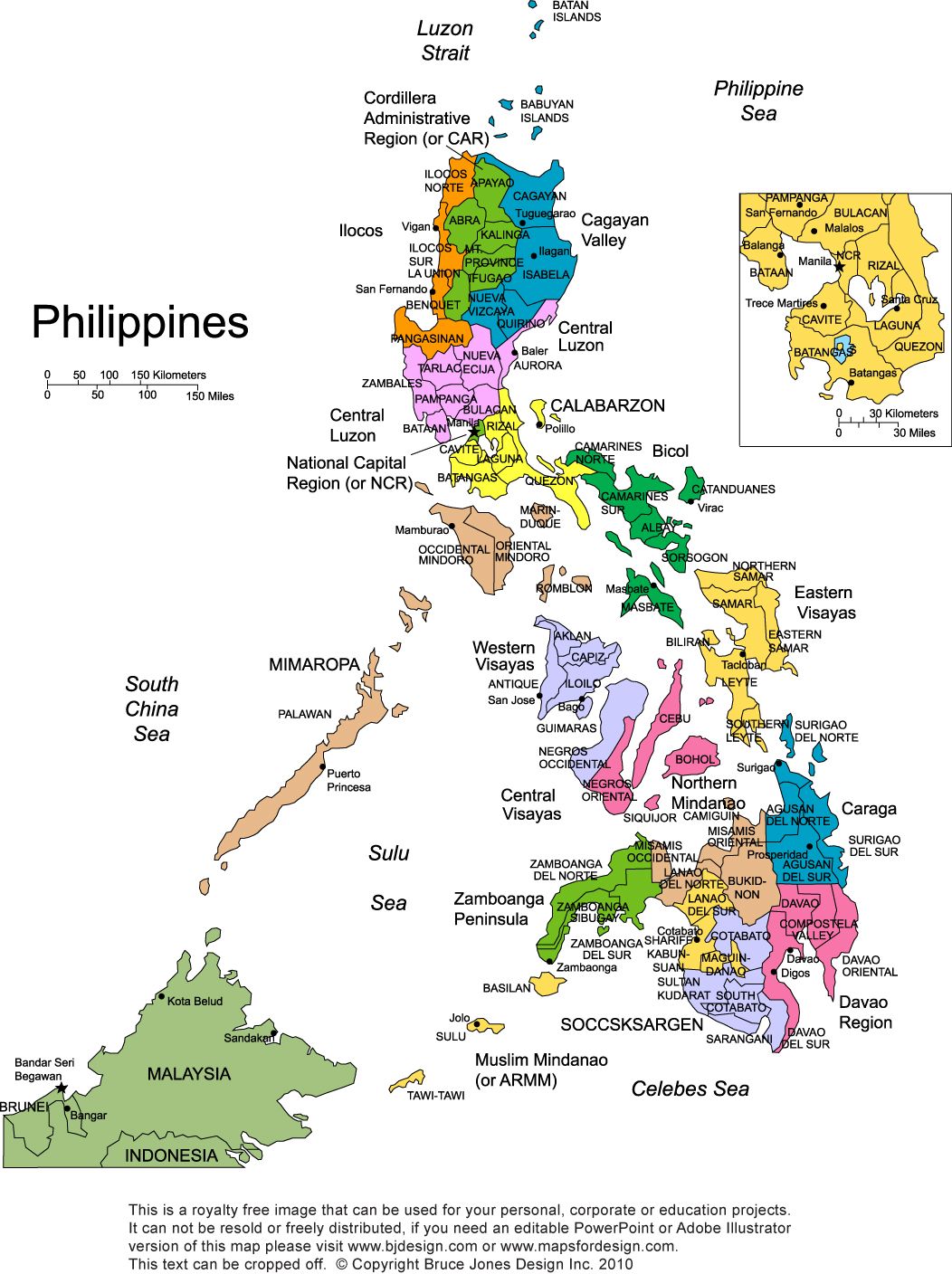 Sightseeing
Cebu City, Philippines
Oslob Whale Shark Watching
Depart early at 5:00 AM and make the 4-hour drive from Cebu to Oslob. Arrive at Tan-awan, and pick up your snorkeling equipment so you can swim with the whalesharks. Sit down for a brief introduction before you go into the water. You will then swim with the whale sharks ( there are rules not to touch the whales ) for about 30 minutes. You can take pictures with the whale sharks but you must provide your own underwater camera. If you don't have one you can easily rent a camera on sight for about P400-500. No worries, if you don't know how to swim the life vest will keep you afloat and the boat men in charge will help you and keep watch of you and your group. You will surely cherish this great experience of Oslob whale shark watching and swimming with the giants of the seas.
Kawasan Falls
Kawasan Falls in Badian near Moalboal, Cebu Philippines.kawasan falls Cebu is a peaceful natural place where you can enjoy many waterfalls of natural spring water located near the southern tip of Cebu Philippines.
Bohol, Philippines
Bohal Countryside Tour
In Bohat Bohol Countryside Tour Be amazed by the Chocolate Hills, a rolling terrain of no less than 1776 giant mole hills, then stop by the Blood compact site to take photos. Visit the Bilar man-made forest, then stop at Baclayon Church, the oldest stone church in the country. Then board the Loboc River Cruise and enjoy a buffet lunch.
Below are the brief descriptions about these destinations:
Blood Compact Shrine – It is is a landmark of the first international treaty of friendship between Spaniards and Filipinos.
Baclayon Church – It is considered as one of the best preserved Jesuit-built churches in the region and one of the oldest stone churches in the Philippines.
Bohol Biggest Python – It is the Philippines' largest captive reticulated python.
Man Made Forest - The Bohol Forest is a man-made mahogany forest stretching in a two-kilometer stretch of densely planted Mahogany trees located in the border of Loboc and Bilar towns. Before and after this man-made forest are the naturally grown forests of Loboc and Bilar which are thick with a kaleidoscope of green foliage, different species of trees and giant ferns lining the road.
Loboc River Cruise – It is one of the widely popular tourist attractions in Bohol with its cruise or the floating restaurant that starts from the Loboc town until it reaches the Busay Falls.
Tarsier Viewing – Bohol Tarsiers measures 4 to 5 inches and is considered as the world's smallest primate.
St. Peter's Ruins Church – It is a historic church that contains a lot of interesting treasures such as decorative stone carvings and friezes on the exterior walls, a relief of St. Ignatius in polychrome stucco intriguingly hidden behind the main altar, seven ancient retablos from both the Jesuit and Recollect periods, and etc.
Chocolate Hills – These are more than 1,268 cone-shaped hills – a very strange geological formation that has baffled a lot of geologists. The hills are spread over an area of 50 square kilometers or more and vary in size from 30 meters to 120 meters in height.
Aproniana Gift Shop – It is considered as "Bohol's ultimate souvenir destination" which sells almost anything you want so you can remember the memories you spent in Bohol.
Loboc River Cruise
Experience cruising along the jade-green Loboc river while you feast on a sumptuous buffet of local dishes.Loboc River floating RestaurantGet on board a floating restaurant and enjoy the Loboc River cruise with buffet meal.The cruise and buffet costs P550.00 per person and this includes a short cultural show by the local community. Buses and jeepneys are available at the Tagbilaran City Dao Integrated Bus Terminal.It takes approximately one hour by public transportation from Tagbilaran city, and around 40 minutes travel by private transportation such as a van or v-hire. Loboc town is located approximately 24 kilometers from Tagbilaran City.

Manila, Philippines
El Nido Island Hopping Tour
"Ranked by CNN and Conde Nast as one of the best exotic beaches in the world for its flora and fauna is El Nido. El Nido and other surrounding islands are well known for its white-sand beaches, coral reefs, hidden beaches, shrines, lagoons, caves and coves. It is essential one explores five exotic islands surrounding El Nido. Plus, one can enjoy lunch and free snorkel equipment rentals during this island hopping experience.
El Nido Island consists 45 small dream like islands and thus hopping on these island makes sense. One of El Nido's jewel is Palawan which boasts of countless species of corals, fish, marine turtles and birds."
Terms & Conditions
RTT - RIVIERA TOURS AND TRAVEL
Rate of Exchange (ROE) will be taken into account for making land component's final payment.
This rate is applicable for Indian nationals only. Other nationalities are requested to contact our tour experts for more details on pricing policy.
The standard hotel check-in time is 14:00 hrs and check out 12:00 hours.
The breakfast timing at international hotels is mostly from 6:30 hrs to 10:00 hrs.
The grant or refusal of a visa is up to the sole discretion of a particular government, consulate or embassy, and RTT should not be held responsible for the delay, denial or non-issuance of visa to travelers. Apart from this, RTT will not be responsible for any additional expense or loss resulting from it.
Excessive consumption of alcoholic drinks while traveling will put you in trouble, especially during visa on arrival, immigration, and other vital procedures that determine your entry to the country.
It is significant to ensure that your passport possesses a 6 month-validity (9 months in the case of Malaysian passport) from the date of return. Whether or not you're eligible for visa on arrival, we request you to obtain your visa, prior to departure.
Should you've any travel related query or have to face any kind of difficulties during your vacation, we request you to bring them to the attention of RTT's staff or hotel / transport service provider on immediate basis. If the complaint is not resolved to your contentment, you can forward us a formal complaint in writing within 28 days of your return. We assure you to get back to you with a practical yet sensible solution.
If you don't receive the travel arrangements as promised by RTT's agents or staff, we assure to make appropriate compensation.
RTT should not be held responsible for any negligence or ineffectiveness of services provided by third parties, such as airlines and hotels.
RTT is only a tour operator and should not be held liable for your own acts on account of misconduct or personal affairs. For instance, RTT or its team cannot guarantee the safety of your personal belongings or vital documents at any point of your vacation.
RTT should not be held responsible for any kind of damages or misconduct done by guests during tour.
At RTT, we take all rational effort to provide accurate and genuine information on our website. Nevertheless, we cannot assure the exactness of all information, particularly images that depict the services made available by hotels and other third party service providers.
For a hassle-free vacation, we recommend you to avail of a travel insurance plan through one of RTT's sales agents, prior to departing from your destination. However, extra charges may apply.
What we mean by 'seat-in-coach' is to make available comfortable van / bus/ coach for arrivals, departures, or sightseeing. However, please be informed that when you choose to tour on SIC basis, you will be required to share transportation with other guests. If you don't approve the same, we recommend you to take advantage of a private vehicle by paying extra charge.
To ensure an unperturbed holiday experience, it is advisable to carry your valid travel documents by way of passports, visas and important documents while traveling.
In such circumstance when a client applies for documents relevant for traveling, such as visa, through RTT and later the tour is cancelled because of the unavailability of these documents, no refund will be made to the client. Moreover, clients are not eligible for any claim of payments or cash deposits that are non-refundable.
Unless otherwise paid for it, no separate bed will be provided to a kid accompanying his or her parents. However, if you want an extra bed for your kid, you can get one by directly making payment to the hotel. Furthermore, no refund will be done in such instance wherein you've already paid for the bed and don't want to avail of it.
RTT reserves the sole right to amend or update the abovementioned terms and conditions at any time without any prior notice.