Type of Singapore Visa
30 Days Tourist Visa
Processing time:

4-5 days

Stay period:

30 days

Validity:

As per Embassy

Entry:

Single/Multiple

Visa Fee:

SQ$30/-

Service Charge:

Call us/-
30 Days Business Visa
Processing time:

4-5 days

Stay period:

30 days

Validity:

As per Embassy

Entry:

Single/Multiple

Visa Fee:

SQ$30/-

Service Charge:

Call us/-
We at Riviera Tours and Travel providing all type of services as Singapore Visa Consultant as per below.
For any type of your Singapore Visa Agent Consultancy Service Inquiry mail on booking@rivieratours.in
Document required for Singapore Visa
TOURIST Visa Requirements for SINGAPORE
• Valid passport (along with old passports) with at least 6 month validity from the date of travel.
• 1 Form
• 2 Photograph (Fresh ones i.e. NOT used earlier for any visa) (please see the note below for specification).
• The photo pasted on the visa application form should be signed cross in such a manner that half of the signatures are on the form and half on the photo.
• Travel Itinerary (ticket)
• Covering letter addressed to The Visa Officer, Consulate General Of Singapore explaining the reason of travel with name and designation of the signatory.
• Company Leave letter is required as Employment proof
• Applicants must be fully vaccinated with WHO EUL vaccines at least two weeks before arrival in Singapore.
• Mandatory travel insurance with minimum coverage of SGD 30000/-
• Negative RTPCR test report 48 hrs prior to departure.
• Children aged from 12 years to 15 years cannot travel to Singapore without the ICA approval
• Children aged from 15 years to 18 years can travel to Singapore only if they are fully vaccinated from Covaxin or Covishield.
• Applicant has to apply for Arrival card 3 days before travel https://eservices.ica.gov.sg/sgarrivalcard/
• Travel declaration form
________________________________________
Fees
SQ$30/- (Equivalent INR, as varies with Currency Rate).
---
BUSINESS Visa Requirements for SINGAPORE
o Original passport [old and new] hand written passport not accepted, validity must be more than 6 months and required passport 1st and last page copy along with original.
o Visa form no. 14A must be filled by the applicant with blue or black ink pen (including sign). If any correction in form, correction can be done, but passenger has to sign near the same column, do not leave any information blank to avoid delay in submission. Form to be filled with date, place and all column should be completely filled by one pen and one hand writing also the resident address in the form should be mention same as per passport / If form typed, need two signatures on page no. 4 one is below Part IV. Antecedent particulars and another one is in signature of applicant column. [ FORM HAS TO BE FILLED IN CAPITAL WHETHER HAND WRITTEN OR TYPED]
o Two Recent Photographs (35 x 45 mm white background (white background with white shirts are not allowed. Please take picture with dark shirt), matt finish with 80% face clicked and clear picture taken within three months. [Its Mandatory that all passenger must have to write their name and passport number behind one photograph.]
o Blank passport holders 6 months bank statement is mandatory.
o Hotel booking.
o Travel Declaration Form
o Company Covering letter on company letterhead addressing To, The Consulate General of Singapore, Mumbai must contain below mentioned details:
o Date of travel
o Applicants` passport details
o Details of land itinerary and place of stay in Singapore (if hotel booking not provided)
o Applicant`s employment details
o Details of previous travels to Singapore (if available)
o Details of the inviting company.
o Mobile number and email ID of the applicant.
o Invitation letter from Inviting company on company letter head or completely filled form V39A.
________________________________________
Fees
SQ$30/-(Equivalent INR, as varies with Currency Rate)
Download Visa Documents or Received in your email
Enter your email to get all visa forms in your email.
Steps to Get Your Singapore Visa

Get a Best Quote
Fill all the required Visa details to get a quote.

Submit documents
Submit all the necessary documents for a hassle-free visa application process either online or at the branch.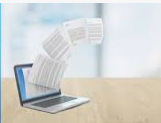 E-Visa
Our expert professional upload the documents & Pay the Fees to respective Embassy for your E VISA Approval
Receive Visa
Our timely updates ensure that you are updated on the visa application status with timely updates and receive your visa without any hassle.
Why choose us?

End-to-End Visa Facilitation
During your whole visa application process from start to end, Riviera's Expert Team will be with you at every step.

Booking Appointment with Embassy or VFS is So Simple with Riviera
When you apply for a visa with Riviera, be rest assured that you are in safe hands. We help simplify the visa application appointment process by working closely with the Embassy or Visa Application Centres in India.

Higher Chances of Visa Approval Everytime with Riviera
When you apply with Riviera you should know you have enhanced your chances of getting visa approval without any obstacles.

Visa Updates & Real Time Tracking
To know your visa application status, Riviera offers real-time updates and tracking. You can easily track which stage your visa application has reached within the application process

Save Time & Effort by Booking Online
The earlier visa application process was time consuming and difficult. However, by applying for a visa online with Riviera, you can rest assured of saving time and effort. Riviera looks forward to serving you.

Safe, Secured and Transparent
When you apply for a visa with Riviera, you are in safe hands. Every process is carried out in a safe and secure manner
Embassy
E-6, Chandragupta Marg,
Chanakya Puri
New Delhi.
Tel : 46000915 / 6
Fax : 46016412
Email : singhnd@giasdl01.vsnl.net.in
Website : www.mfa.gov.sg/newdelhi