Type of Malaysia Visa
Tourist Visa (Short term) 30 Days Multiple Entry Sticker
Processing time:

4-5 days

Stay period:

30 Days

Validity:

3 months

Entry:

Multiple

Visa Fee:

3200/-

Service Charge:

Call Us/-
Business Visa (Short term)
Processing time:

5-7 days

Stay period:

Upto 30 days

Validity:

3 months

Entry:

Single/Multiple

Visa Fee:

3200/-

Service Charge:

Call Us/-
Riviera is doing Malaysia Tourist Visa and Malaysia Business Visa in Ahmedabad Gujarat
Contact Riviera Tours And Travel for Malaysia visa or email us at booking@rivieratours.in
Document required for Malaysia Visa
TOURIST Visa Requirements for MALAYSIA

o Applicants valid passport with minimum 6 months validly from the date of return is required ( Handwritten passport is not allowed )
o Proper Visa Form filled in Clear Capital Handwriting and back to back printout is required
o 2 Recent photos 35 x 50 mm, with 60% to70% Face Appearance, White Background, Matt Finish.
o Proper Original Live Issued Ticket on the System with E-ticket number
o ORIGINAL 3 months Updated Personal Bank Statement (ORIGINAL PASSBOOK NOT ACCEPTED / COMPANY BANKSTATMENT NOT ACCEPTED) with Bank seal and Signature if copy of the Bank Statement with Minimum Balance of Rs. 30,000/- for Individuals and Rs. 60,000/- for Family
o Passport issued elsewhere will require , Valid Lease License Agreement Copy / Purchase Agreement Copy OR Typed Society Letter with Stamp and signature on society letterhead having all the name of passenger (any 1 document)
o Leave letter from company with seal and signed is required if employeed
CATEGORY 2 )Single/MULTIPLE ENTRY E- VISA 30 DAYS STAY
1 Passport copy front and back (in Colour) JPG format
2 White background photographs JPG format
3 Ticket confirmation in PDF format with ticket number
4 Hotel confirmation in PDF format
5 Personal Three Months bank statement with minimum balance of USD 1000/-
6 Vaccination certificate
7 Birth certificate mandatory of children below 12 years.
________________________________________
Note
The Draft should be in the name of Consulate General Of Malaysia, Mumbai payable in Mumbai . (Combined draft in case of family is accepted)
________________________________________
Fees
Visa Fees :Rs 1000 to be paid in the form of DD
OSC Charges :Rs. 4720 to be paid by DD
E visa = Rs. 3000/-
________________________________________
Processing Time
4 working days
---
BUSINESS Visa Requirements for MALAYSIA

o Applicants valid passport with minimum 6 months validly from the date of return is required ( Handwritten passport is not allowed )
o ORIGINAL COVERING LETTER FROM COMPANY SHOULD HAVE ORIGINAL COMPANY SEAL AND SIGNATURE and should be addressed to `To, The Visa officer, Consulate General of Malaysia, Mumbai`(Embassy shall issue single entry visa. For multiple entry visa, there should be a mention on the Cover Letter, Visa Form and Invitation letter requesting for Multiple entry visa.)
o Visa form properly filled with back to back print.
o Letter of Business Invitation addressed to `To, The Visa officer, Consulate General of Malaysia, Mumbai`(Embassy shall issue single entry visa. For multiple entry visa, there should be a mention on the Cover Letter, Visa Form and Invitation letter requesting for Multiple entry visa)
o Personal updated Bank Statement of last 3 months with Bank seal and signature having minimum balance of INR 30,000/ is required for Business visa also.
o 2 Recent photos 35 x 5cm, with 80% Face Appearance, White Background, Matt Finish.


CATEGORY 2 )Single/ E- VISA 30 DAYS STAY
1 Passport copy front and back (in Colour) JPG format
2 White background photographs JPG format
3 Ticket confirmation in PDF format with ticket number
4 Hotel confirmation in PDF format
5 Invitation Letter
6 Cover Letter
7 Personal Bank statement with minimum balance of USD 1000/-
8 Covid 19 final vaccination certificate
________________________________________
Note
The Draft should be in the name of Consulate General Of Malaysia, Mumbai payable in Mumbai . (Combined draft in case of family is accepted)
________________________________________
Fees
Visa Fees :Rs 1000 to be paid in the form of DD
OSC Charges :Rs. 4720 to be paid by DD
________________________________________
Processing Time
4 working days
Download Visa Documents or Received in your email
Enter your email to get all visa forms in your email.
Steps to Get Your Malaysia Visa

Get a Best Quote
Fill all the required Visa details to get a quote.

Submit documents
Submit all the necessary documents for a hassle-free visa application process either online or at the branch.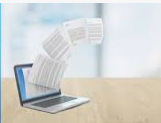 E-Visa
Our expert professional upload the documents & Pay the Fees to respective Embassy for your E VISA Approval
Receive Visa
Our timely updates ensure that you are updated on the visa application status with timely updates and receive your visa without any hassle.
Why choose us?

End-to-End Visa Facilitation
During your whole visa application process from start to end, Riviera's Expert Team will be with you at every step.

Booking Appointment with Embassy or VFS is So Simple with Riviera
When you apply for a visa with Riviera, be rest assured that you are in safe hands. We help simplify the visa application appointment process by working closely with the Embassy or Visa Application Centres in India.

Higher Chances of Visa Approval Everytime with Riviera
When you apply with Riviera you should know you have enhanced your chances of getting visa approval without any obstacles.

Visa Updates & Real Time Tracking
To know your visa application status, Riviera offers real-time updates and tracking. You can easily track which stage your visa application has reached within the application process

Save Time & Effort by Booking Online
The earlier visa application process was time consuming and difficult. However, by applying for a visa online with Riviera, you can rest assured of saving time and effort. Riviera looks forward to serving you.

Safe, Secured and Transparent
When you apply for a visa with Riviera, you are in safe hands. Every process is carried out in a safe and secure manner
Embassy
50-M, Satya Marg, New Delhi.
Tel : 26111291, 26111292, 26111293
Fax : 24121084
Email : newdelhi@imi.gov.my
Important Note
Notes:
1.In case for sponsorship, Sponsor ship letter is required (with explanation for the relationship with the Applicant) along with the Sponsor`s latest 03 months original bank statement with bank stamp and signature.(Exception for minor 17 years and below)
2.For applicants who have not travelled on Malaysia visa issued before , they must attach an original letter (duly typed and signed ) stating reason for failing to travel . Failure to do so will risk Rejection of visa.
3. Atleast three blank pages required in the passport to apply for visa.
4.the latest form has the space for applicants mobile / landline number which is must to be mentioned
NOTES:
Online Visa Options are also available, Please contact RIVIERA TOURS AND TRAVELS Team for further details.
1.If First Port of entry is Singapore and then Malaysia ,Copy of Valid Singapore Visa is required to submit to Malaysia Embassy for Visa processing ,Or in other words ,if travelling to Malaysia via Singapore, then Singapore Visa is also required to be submitted for Malaysia Visa.