Type of Panama Visa
BUSINESS Visa Requirements for PANAMA
• Irrespective of any nationality, if the applicant is holding a valid and at least once travelled multiple entries visa for any of the following countries USA, UK CANADA, AUSTRALIA, JAPAN, KOREA, SINGAPORE, NORTH IRELAND and EUROPEAN UNION/SCHENGEN COUNTRIES with minimum 6 months validity when entering in Panama, the applicant is entitled to take an on arrival visa at the Panama airport. Please note the visa should not be a transit visa.
For Stamping visa :
• VISA FORM TO BE DULY FILLED-to be filled in original without any scratches/white liquid etc.
• PHOTOCOPY OF ALL PAGES OF THE (VALID PASSPORT WITH MINIMUM VALIDITY OF 3 MONTHS (Duly Translated in Spanish by an authorized translator).
• THREE RECENT PASSPORT SIZE PHOTOS TAKEN IN A CLEAR WHITE BACKGROUND FACE UNCOVERED
• COVER LETTER FROM THE COMPANY/APPLICANT (Duly Translated in Spanish by an authorized translator).
• ORIGINAL BANK STATEMENT OF THE APPLICANT with the name of the manager and the seal of the Bank MENTIONING THE A/C NO. AND BALANCE EQUIVALENT OF USD 500 OR MORE with last 3 months Bank statement (Duly Translated in Spanish by an authorized translator).
• ID PROOF OF RESIDENCE (AADHAR CARD/VOTER`S ID/DRIVING LICENSE) OF THE APPLICANT IN INDIA (Duly Translated in Spanish by an authorized translator).
• TRAVEL ITINERARY- showing date of entry and exit from Panama.
• HOTEL CONFIRMATION
In case employed by a Private or a Public Sector,
Letter of the Company with the last month salary slip.(Duly Translated in Spanish by an authorized translator).
In case retired: show pension being drawn and the receipt (Duly Translated in Spanish by an authorized translator).
In case of a student: To show a letter from the school indicating the studies being pursued, time of vacations and in case of after or before vacations, to show a letter showing the permission to travel (Duly Translated in Spanish by an authorized translator).
In case of a dependent: a sworn declaration showing the family or any guardian responsible for all the expenses of the dependent with a certificate showing the relationship along with the Bank solvency letter of the Guardian. (Duly Translated in Spanish by an authorized translator).
PHOTOCOPY OF ALL PAGES OF THE (VALID PASSPORT WITH MINIMUM VALIDITY OF 3 MONTHS (Duly Translated in Spanish by an authorized translator).
In case of proprietor, also attach Income TAX Declaration -of the last one year (Duly Translated in Spanish by an authorized translator).
________________________________________
Note
BIOMETRICS MANDATORY . APPLICANT TO TAKE APPOINTMENT ONLINE http://tramites.migracion.gob.pa/portal_migracion_digital/views/visa_bombay_en.php?consulado=1
In case of Personal Invitation: (All documents should be original, in Spanish, duly notarized by Notary Public of Panama)
(i) Letter of Invitation duly signed by the invitee in Panama.
(ii) Color copy of Cedula Id of the invitee duly attested by the tribunal Electoral of Panama.
(iii) Latest paid public utility bill (for e.g. electricity/ gas/ water) showing the residential address of the invitee in Panama.
(iv) Bank solvency letter of the resident in Panama.
(v) In case the invitee is a foreigner- Complete color copy of passport.
In case of a Company Invitation from Panama: (All documents should be original, in Spanish, duly notarized by Notary Public of Panama)
(i) A letter of invitation from the company in Panama duly signed by the authorized official (invitee in Panama).
(ii) Color copy of Cedula Id of the invitee duly attested by the Tribunal Electoral of Panama.
(iii) Latest paid public utility bill (for e.g. electricity/ gas/ water) of the company showing the complete address of the Panamanian Company.
(iv) Bank solvency letter of the Panamanian Company.
(v) Color Copy of public registry/incorporation certificate of the Panamanian company.
(vi) Color Copy of Key of operations of the Panamanian company.
(vii) In case the invitee is a foreigner- Complete color copy of passport

ALL APPLICANTS NEED TO SCAN THE ABOVE MENTIONED DOCUMENTS IN 1 PDF FORMAT FILE SAVED IN A CD/ PEN DRIVE (which should not be above the size of 15 mb) WITH 1 ORIGINAL SET OF THE ABOVE MENTIONED DOCUMENTS.
________________________________________
Fees
VISA APPLICATION CHARGES: AFTER VERIFYING ALL THE DOCUMENTS THE CONSULAR SECTION WILL ISSUE A PAYMENT DEPOSIT RECEIPT FOR THE APPLICANT TO VISIT THE BELOW MENTIONED BANK
DEPOSIT $60 FEE (NON-REFUNDABLE) IN UNITED STATES DOLLARS (USD ONLY) IN OUR EMBASSY CONSULAR SECTION ACCOUNT
________________________________________
Processing Time
DOCUMENTS WILL BE SENT TO PANAMA FOR APPROVAL, THIS PROCESS TAKES ABOUT 30-40 WORKING DAYS.
Document required for Panama Visa
Download Visa Documents or Received in your email
Enter your email to get all visa forms in your email.
Steps to Get Your Panama Visa

Get a Best Quote
Fill all the required Visa details to get a quote.

Submit documents
Submit all the necessary documents for a hassle-free visa application process either online or at the branch.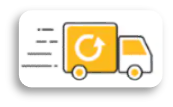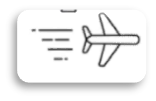 Dispatch & Receive Document
Application Dispatch to Visa Office & submit the documents. Our representative collect the visa in stipulated time !
Receive Visa
Our timely updates ensure that you are updated on the visa application status with timely updates and receive your visa without any hassle.
Why choose us?

End-to-End Visa Facilitation
During your whole visa application process from start to end, Riviera's Expert Team will be with you at every step.

Booking Appointment with Embassy or VFS is So Simple with Riviera
When you apply for a visa with Riviera, be rest assured that you are in safe hands. We help simplify the visa application appointment process by working closely with the Embassy or Visa Application Centres in India.

Higher Chances of Visa Approval Everytime with Riviera
When you apply with Riviera you should know you have enhanced your chances of getting visa approval without any obstacles.

Visa Updates & Real Time Tracking
To know your visa application status, Riviera offers real-time updates and tracking. You can easily track which stage your visa application has reached within the application process

Save Time & Effort by Booking Online
The earlier visa application process was time consuming and difficult. However, by applying for a visa online with Riviera, you can rest assured of saving time and effort. Riviera looks forward to serving you.

Safe, Secured and Transparent
When you apply for a visa with Riviera, you are in safe hands. Every process is carried out in a safe and secure manner