Type of Nigeria Visa
Tourist Visa (Popular)
Processing time:

20 to 25 days

Stay period:

As per Embassy

Validity:

90 days

Entry:

Single/Multiple

Visa Fee:

38200/-

Service Charge:

Call Us/-
Business Visa
Processing time:

20 to 25 days

Stay period:

As per Embassy

Validity:

90 days

Entry:

Single/Multiple

Visa Fee:

38200/-

Service Charge:

Call us/-
We at Riviera Tours And Travel Providing visa service at Ahmedabad,Gujarat for Nigeria visa
Contact Riviera Tours And Travel for Nigeria visa or email us at info@rivieratours.in
TOURIST Visa Requirements for NIGERIA
(YELLOW FEVER CERTIFICATE MUST FOR TRAVEL ONLY)

• Original valid passport with at least six month validity from the date of travel and having at least 3 blank pages (for single entry visa) and 5 pages) for multiple entry visa
• Form to be filled online by the applicant at https://portal.immigration.gov.ng/visa/freshVisa .(Jetsave also assists in online form filling. For this, we need the information as per the form available in our forms section of our website.)
• 2 Photograph (Fresh ones i.e. NOT used earlier for any visa) (Recent passport size color Photograph (Fresh ones i.e. NOT used earlier for any visa).
• Covering letter (Addressed to, Nigerian High Commission).
• Copy of Sponsors residence permit.
• Letter from sponsors employer sponsorship.
• Travel Itinerary (ticket) (E-Tickets are acceptable) and Hotel.
• Personal Bank Statement (6 months) with Bank seal.
• Certificate of Incorporation of Nigerian company.
• Bank Statement for last 3 months (E Copy will also do)
• BIOMETRIC MANDATORY for all Applicants w.e.f. 27-Nov-2017. (Please see instructions below)
• For Foreign Passports, copy of the OCI Card or residence Permit Copy and Work Permit Copy is MANDATORY
________________________________________
Note
Yellow fever vaccination certificate and Polio Vaccination Certificate (issued at least 1 month before the date of travel) is mandatory at the time of travel only (and not for visa processing.)
________________________________________
Fees
Rs.38,200/- (Single entry) which is inclusive of embassy visa fee, biometric charges, transaction charges, on-lining charges and service tax.
Embassy Outsourced Agent Charges Rs.10,000/- (If biometrics in Mumbai)
Handling charges applicable
________________________________________
Processing Time
25-30 Working Days
---
BUSINESS Visa Requirements for NIGERIA
(YELLOW FEVER CERTIFICATE MUST FOR TRAVEL ONLY)

• Original valid passport with at least six month validity from the date of travel and having at least 3 blank pages (for single entry visa) and 5 pages (for multiple entry visa).
• Form to be filled online by the applicant at https://portal.immigration.gov.ng/visa/freshVisa .(Jetsave also assists in online form filling. For this, we need the information as per the form available in our forms section of our website.)
• 2 Photograph (Fresh ones i.e. NOT used earlier for any visa) (Recent passport size color Photograph (Fresh ones i.e. NOT used earlier for any visa).
• Covering letter with Company Seal (Addressed to, Nigerian High Commission.
• Invitation Letter (Company seal must) on Company letterhead addressing Nigerian High Commission, New Delhi from Nigeria. The Invitation should also have the name, designation and signatures of the Signing Authority. The Invitation Letter should have a clear mention that the Entire Cost of the travel and stay as well as the immigration responsibility of the applicant will be covered by the Inviting Company.
• If signing authority is Nigerian National then passport copy ELSE passport copy with work/residence permit copy is mandatory.
• Incorporation Certificate copy of Nigerian Company.
• Bank Statement for last 3 months (E Statement will also do).
• BIOMETRIC MANDATORY for all Applicants w.e.f. 27-Nov-2017. (Please see instructions below)
• For Foreign Passports, copy of the OCI Card or residence Permit Copy and Work Permit Copy is MANDATORY
________________________________________
Fees
Rs.38,200/- (Single entry) which is inclusive of embassy visa fee, biometric charges, transaction charges, on-lining charges and service tax.
Embassy Outsourced Agent Charges Rs.10,000/- (If biometrics in Mumbai)
Handling charges applicable
________________________________________
Processing Time
25-30 Working Days
Steps to Get Your Nigeria Visa

Get a Best Quote
Fill all the required Visa details to get a quote.

Submit documents
Submit all the necessary documents for a hassle-free visa application process either online or at the branch.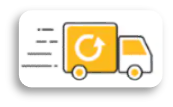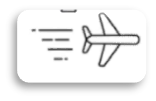 Dispatch & Receive Document
Application Dispatch to Visa Office & submit the documents. Our representative collect the visa in stipulated time !
Receive Visa
Our timely updates ensure that you are updated on the visa application status with timely updates and receive your visa without any hassle.
Why choose us?

End-to-End Visa Facilitation
During your whole visa application process from start to end, Riviera's Expert Team will be with you at every step.

Booking Appointment with Embassy or VFS is So Simple with Riviera
When you apply for a visa with Riviera, be rest assured that you are in safe hands. We help simplify the visa application appointment process by working closely with the Embassy or Visa Application Centres in India.

Higher Chances of Visa Approval Everytime with Riviera
When you apply with Riviera you should know you have enhanced your chances of getting visa approval without any obstacles.

Visa Updates & Real Time Tracking
To know your visa application status, Riviera offers real-time updates and tracking. You can easily track which stage your visa application has reached within the application process

Save Time & Effort by Booking Online
The earlier visa application process was time consuming and difficult. However, by applying for a visa online with Riviera, you can rest assured of saving time and effort. Riviera looks forward to serving you.

Safe, Secured and Transparent
When you apply for a visa with Riviera, you are in safe hands. Every process is carried out in a safe and secure manner
Embassy
EP-4, Chandragupta Marg, Chanakya Puri
New Delhi
Tel : 24122143/ 4
Fax: 24122138
Email : nhcnder@vsnl.com
Website : www.nigeriahighcommissionindia.com
Important Note
NOTE:
Yellow fever vaccination certificate and Polio Vaccination Certificate (issued at least 1 month before the date of travel) is mandatory at the time of travel only (and not for visa processing.)
APPLICANTS JUST NEED TO APPEAR PERSONALLY FOR BIOMETRIC AND REST ALL WILL BE TAKEN CARE OF BY RIVIERA TOURS AND TRAVELS ONLY.
As per the details from the Embassy, at the moment, Biometrics will be required each time a visa application is applied for.
---
IMPORTANT INSTRUCTIONS FOR BIOMETRIC:
From 27th November 2017, Biometric is mandatory for ALL categories of Nigeria Visas.
Biometric Facility will be available ONLY IN DELHI AND MUMBAI and online appointment needs to be taken in advance.
RIVIERA TOURS AND TRAVELS shall be taking appointment for Biometrics like we have been doing for other countries as well.
In order to save processing time, RIVIERA TOURS AND TRAVELS RECOMMENDS DELHI FOR BIOMETRICS
For applicants residing in Maharashtra, RIVIERA TOURS AND TRAVELS shall be submitting their visa applications in Delhi first. RIVIERA TOURS AND TRAVELS will take appointment for biometrics at Mumbai Biometric Centre and shall provide the reference slip/number to the applicant to undertake Biometrics at the Centre in Mumbai.
Kindly note that in case of any shortcoming in visa form or documents, the applicants would be asked to take a fresh appointment and visit again.
Hence, WE STRONGLY RECOMMEND TAKING EXPERT SERVICE OF RIVIERA TOURS AND TRAVELS TO AVOID ANY SUCH HASSLE OR RE-VISIT FOR VISA SUBMISSION.