Type of Argentina Visa
TOURIST Visa Requirements for ARGENTINA
• 1 Form
• Two passport size coloured Photograph 4cm x 4cm (Fresh ones i.e. NOT used earlier for any visa) with white background and 80% face coverage.
• Covering letter (a copy translated in Spanish Language) specifying, dates of travel, cost bearer of the trip, reason of travel, accomodation clause etc. Covering Letter should be addressed to The Consulate of Argentina.
• Travel Itinerary (tickets)

E-Visa :
Only for Passport holder of India, Nepal and Maldives, For TOURISM Purpose Only
Link for E-visa Processing http://www.migraciones.gov.ar/ave/index.htm
o For the holders of Valid B2 US Visa (Valid for 6 months) OR
o For the holders of valid Category C Schengen Visa (Valid for 6 months)
o Validity of ETA will be 3 Months from date of issue
o Stay Period will be 3 Months with multiple Entry/Exit
If the applicant wants to apply for sticker visa only then the applicant has to give a declaration form stating that ` If the Consulate calls the applicant for an interview, then the applicant has no obligation regarding it and will appear for the interview.
________________________________________
Fees
NIL
E- visa Fees : 50 USD
Handling charges applicable.
________________________________________
Processing Time
E-visa : Minimum 20 working days.
---

BUSINESS Visa Requirements for ARGENTINA
o Passport must be valid for a minimum of six (6) months from the intended date of entry and have at least two (2) completely free pages left,
o Please fill two copies of the form. All questions must be answered and the form must be signed by the applicant. Incomplete or incorrect forms will not be accepted.
o 2 Recent Photograph (Fresh ones i.e. NOT used earlier for any visa) (4 x 4 cm). White background.
o Letter from the Company/Organization (please also provide a non-official translation into Spanish) addressed to the Consulate requesting the transitory Business Visa, containing:
o a) A brief profile of the corporation/company/business.
o b) Full name, nationality and passport number of the applicant and his position/title within the Organization.
o c) Confirmation of the purpose and duration of the visit; full names, addresses and telephone numbers of all businesses and persons you will contact in Argentina, and whether your employer assumes moral and financial responsibility while the applicant is in Argentina.
o A confirmation letter from a Chamber of Commerce or Industry/Trade local Institution, attesting the membership of the Company or a certified copy of the official Certificate of Incorporation of the Company with the India Ministry of Industry and Commerce.
o Brief information on your Company business interest in Argentina.
o An Invitation letter from the Argentine company certified by an Argentinean Notary Public AND then attested by the Colegio de Escribanos.
o Note: The letter must be in original form (no photocopies or faxes will be accepted), written in or translated into Spanish, on company letter-head paper, signed by the person in charge.
o Important: The authorized signature of the inviting/requesting organization in Argentina, must also be registered at the Registro Nacional Unico de Requirentes de Extranjeros (RENURE), Department of the Direccion Nacional de Migraciones (Immigration Authority). The company Letter or agency inviting foreign citizens to Argentina, should indicate in the invitation the registration number of the company or agency at the RENURE.
o If the applicant is going to a Trade Fair, Congress (commercial/economic issues) or Exhibition, he must accredit the inscription of the fair or exhibition to which the applicant is going to attend in the RENURE.
o Hotel reservation in Argentina: either paid in full or guaranteed by a credit card
o Ticket Copy
o Evidence of funds to support your trip and stay in Argentina: copy of applicants bank statements for the last six months, certified or attested by the bank, and copy of an international credit card (if available).
o Last 3 years Tax papers personal
o Company.
o Personal Interview: All visa applicants without exception are requested to be present for a personal interview with a consular officer. Appointment for this personal interviews is recommended..
E-Visa : NOT AVAILABLE FOR BUSINESS VISIT
________________________________________
Fees
Rs 6500/-.
Handling charges applicable
E- visa - 50 USD
________________________________________
Processing Time
3 weeks
E-Visa - Minimum 20 working days
Document required for Argentina Visa
Download Visa Documents or Received in your email
Enter your email to get all visa forms in your email.
Steps to Get Your Argentina Visa

Get a Best Quote
Fill all the required Visa details to get a quote.

Submit documents
Submit all the necessary documents for a hassle-free visa application process either online or at the branch.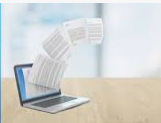 E-Visa
Our expert professional upload the documents & Pay the Fees to respective Embassy for your E VISA Approval
Receive Visa
Our timely updates ensure that you are updated on the visa application status with timely updates and receive your visa without any hassle.
Why choose us?

End-to-End Visa Facilitation
During your whole visa application process from start to end, Riviera's Expert Team will be with you at every step.

Booking Appointment with Embassy or VFS is So Simple with Riviera
When you apply for a visa with Riviera, be rest assured that you are in safe hands. We help simplify the visa application appointment process by working closely with the Embassy or Visa Application Centres in India.

Higher Chances of Visa Approval Everytime with Riviera
When you apply with Riviera you should know you have enhanced your chances of getting visa approval without any obstacles.

Visa Updates & Real Time Tracking
To know your visa application status, Riviera offers real-time updates and tracking. You can easily track which stage your visa application has reached within the application process

Save Time & Effort by Booking Online
The earlier visa application process was time consuming and difficult. However, by applying for a visa online with Riviera, you can rest assured of saving time and effort. Riviera looks forward to serving you.

Safe, Secured and Transparent
When you apply for a visa with Riviera, you are in safe hands. Every process is carried out in a safe and secure manner
Embassy
F-3/3, Vasant Vihar, New Delhi. - 110057
Tel : 011 40781900
Fax: 41661988, 41661989
Email: secon_eindi@mrecic.gov.ar
Web: www.eindi.mrecic.gov.ar
Important Note
Applicants are advised to submit their application at least thirty (30) days prior to the proposed date of departure.Application for a Visa requested within 10 days of date of departure will not be accepted
Applicants could be asked for additional documents or may be called for an interview.
JURISDICTION:-Maharashtra and Karnataka passports ONLY.
Contact
1/50-G, Shantipath, New Delhi
Tel : 41399900/41221000
Fax : 26887536
Email : immigration.india@dfat.gov.au
Website: www.immi.gov.au
Website: www.indiaembassy.gov.au
Website: www.vfs-au-in.com